Fixture in the application of the mould processing
Views:18 Author:Site Editor Publish Time: 2018-07-23 Origin:Site
Traditional steel parts processing, from blank to complete the processing, process detail and the operator need higher technical .
As long as the process of testing in the manufacturing process of unqualified, It required to be returned to again clamping processing,
until processing is complete.
processing cost. If no error in the processing, you need to sure machine operators technology is higher.
But using fixture in mould processing, it can make up for the shortcomings in traditional processing. If you installed standard
mechanical interface on the lathe ,Moreover , Mounting workpiece on the fixture , standardize processing, you just need one time
clamping can complete workpiece processing. Regardless of whether any error in processing, it don't need the clamping again, So
it reduces the workpiece clamping time, increase production. while the workpiece can be 5 surface machining. Using fixture can help
you automated production, saving human resources.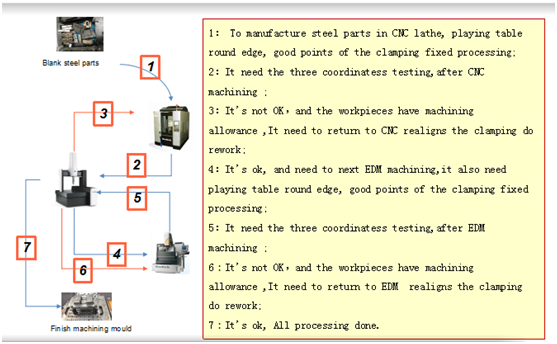 Traditional steel parts processing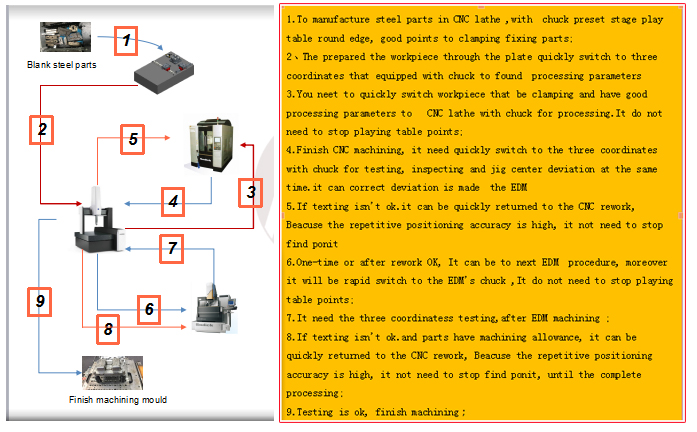 Fixture in the application of the mould processing